Fast Charger For iPhone 13 20 Dual Port Charger|Hyphen-X
Hyphen-X 20W 2 port PD fast charger, with a small body and compact design, but it supports fast charging, you can charge your iPhone 13  from 0% to 50% in just 30 mins.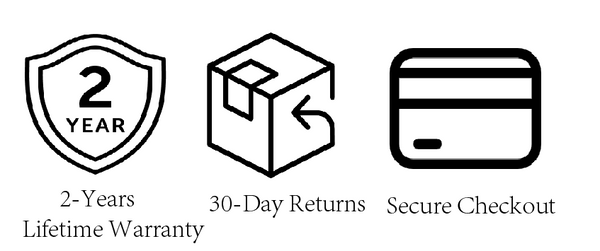 With a small body and compact design, the foldable plug allows you to easily fit it in a pocket or bag for ease of travel.                               
3X faster than the original 5W Apple charger. Charge your iPhone from 0% to 50% in just 30 mins.  

Ensures maximum portability wherever you want to go. Just slip into your bag or pocket and never cut down the power.
*Phone:
iPhone13/iPhone13 mini/iPhone Pro/iPhone Pro Max/
iPhone 12 / 12 Pro / 12 Pro Max / 12 Mini ; iPhone 11 / 11 Pro / 11 Pro Max ;iPhone SE(Second generation) ; iPhone XS / XS Max / XR / X ; iPhone 8 / 8 Plus; Samsung Galaxy S20/ S10 / S10+ / S10e / S9 / S9+ / S8 / S8+(S8 and later); Samsung Note 8 (Note8 and later); Google Pixel/ Pixel + / 4 / 4 XL / 3 / 3 XL / 2 / 2 XL; LG G7 / V30+; Sony XZ2 / XZ3 and more
*Tablet: 
iPad Pro 12.9-inch [2015-2020]; iPad Pro 10.5-inch; iPad Pro 11-in [2018-2020]; ipad 10.2-inch [2019-2020]; iPad mini 5 7.9-inch [2019]; iPad Air 10.5-inch [2019] / iPad Air 10.9-inch [2020]; Google Pixel; Samsung Galaxy Tab S6/S7/S7+ and more
*Other devices: 
Switch; Airpods Pro; Apple Watch and more PD and QC supported devices.
Specification:

Input: 100V-240V~50/60Hz 0.6A
USB-C Port Output: 5V⎓3A, 9V⎓2.22A, 12V⎓1.67A Max 20W
USB-A Port Output: 5V⎓3A 9V⎓2A 12V⎓1.5A Max 18W
USB-A+USB-C=15W
When two ports are used together, they will share the output at max 15W.
Max Output: 20W
Size:54*38*27cm / 2.12 x 1.49 x 1.06in
Weight: 57g
Note:

*Fast charging supported for Apple products(eg: iPhone 8 and later,iPad Pro 10.5/11in, Airpods Pro...) when used with MFi certified USB-C to Lightning cable.
*Package doesn't include the cable.
 Shipping Information
United States、United  Kingdom、Canada、Australia、New Zealand
Free Shipping(14-20days)
Standard Shipping(8-14days)
Expedited Shipping(5-8days)
 Japan、France、Germany、 Italy、Spain、Switzerland、SingaPore(The order less than $50)
Free Shipping(10-14 days)
Standard Shipping(8-10days)
 Japan、France、Germany, Italy、Spain、Switzerland、SingaPore(The order over $50)
Free Shipping(10-14 days)

Standard Shipping(6-8days)
Rest oF Word
Standard Shipping(10-14days)
Claiming a Warranty or Return is Easy
                 
             
        
Know if you are here because of  a "change of mind" or a defect
Check and see if your inquiry is within the '30 day money-back guarantee period, and Choose whether you would like an exchange, gift card, refund or replacement

Take a photo/video of the defect, or return your order/purchase to 
Hyphen-X
 

                       CHANGE OF MIND
           EXCHANGE 

 

        GIFT CARD   

 

 REFUND
For the shipping cost,
you can exchange your
purchase for any available Hyphen-x product(pay difference if higher value)
Receive your full order
amount as a gift card
including the full shipping fee
Recieve a refund of your
full order amount, including
the cost of shipping
Change of mind options requires the product to be returned to Hyphen-X. Contact support@hyphen-x.com for the delivery address. The cost of shipping is at your own expense. The product must be in re-sellable condition and in original packing. Please be informed that the lifetime warranty only applies to products that are still being sold on the Hyphen-X website

The refund option is not available after the 30-day money-back guarantee period
                        DEFECTIVE PRODUCT
 REPLACEMENT 

 

 

   GIFT  CARD

Receive a free replacement of your product including free shipping

 

EXCHANGE 

For the shipping cost, you can exchange your purchase for anything Hyphen-X product(pay difference if higher value)

Receive your full order amount as a gift card&get free shipping if submitted within the 30-day money-back guarantee period

 REFUND

Receive a refund of your order amount,
including the cost of shipping