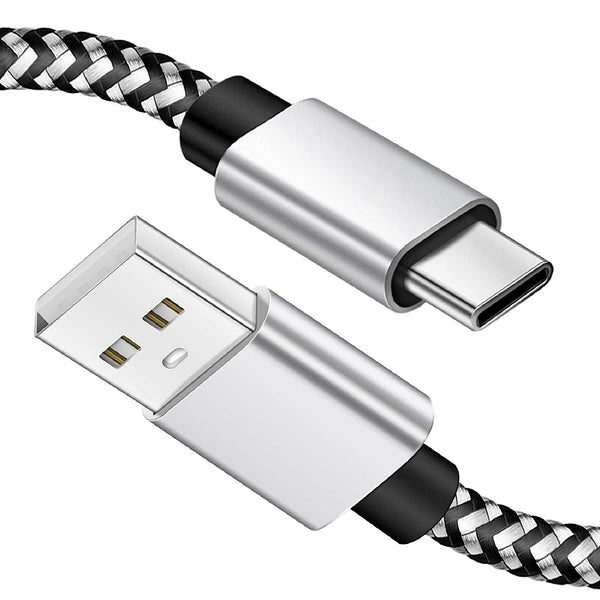 The USB-C(Type-C) connector is increasingly appearing on more and more of our devices, and that potentially means great things for the future of device connectivity. Wouldn't it be dandy to use the same USB-C cable to connect your phone, computer, and other peripherals?
Are All Usb-C Cables the Same?
No, not all USB-C cables are equal.
USB-C stands for the shape and type of connector, which is the same for all Typhe=C cables but not all cables support the same kind of protocols and transfer speeds.
A Type-C cable could support the following specifications:
1) USB 2.0 (480Mbps)
2) USB 3.2 Gen 1 (5Gbps)
3) USB 3.2 Gen 2 (10Gbps)
4) Thunderbolt 3 (20Gbps)
5) Thunderbolt 3 (40Gbps)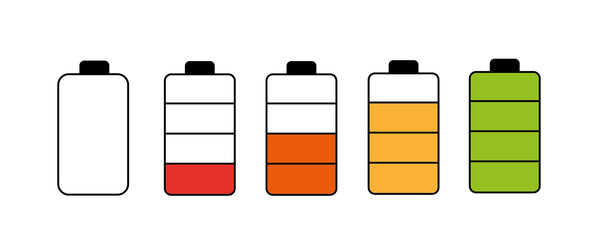 Speed
A USB C cable with 3.1 Gen 2 capabilities vs one with 2.0 can mean a vast difference in data transfer.
3.1 Gen 2 takes 5 seconds at 10 Gbps
2.0 takes

 

1.7 min

 

at 480 MBps
USB C cables run at different speeds measured in bits per second. These include:
USB 2.0

480 Mbps (megabits per second)

USB 3.0

5 Gbps (gigabits per second)

USB 3.1 Gen 2

USB 3.2 and 4.0

These cables will not be covered in this guide at this time, as they are not yet widely adopted.
Power
All USB-C cables must be able to carry a minimum of 20V 3A, but can also carry high-power 20V 5A current.
For cables up to 3A and 5A transmission, they can be used
Charging USB type C enabled devices such as cell phones and tablets.

Transferring photos and music between devices.
Protocols:
Different USB C cables may support different protocols or data transmission methods, such as MHL, HDMI, Thunderbolt 3, and DisplayPort.
Connect the smartphone to the TV.

It is allowed to connect signal sources and display devices that support MHL through the USB Type-C port.
Allows HDMI sources with USB C connectors to be directly connected to standard HDMI display devices without the need for adapters.
Usually used for monitors and 4K support. This will greatly increase the speed when transmitting data at 40 Gbps.

If it exceeds 0.5 meters, an active cable may be required for higher performance.

Thunderbolt 3 cables also support the DisplayPort protocol.
Another digital display interface, backward compatible with HDMI/DVI/VGA.

Look for DisplayPort support.
Length
Generally speaking, the faster the USB cable is, the shorter it should be due to the inherent electrical characteristics of high-speed data transmission.
The following are the different cable speeds and corresponding recommended lengths:
USB 2.0
USB 3.1 Gen 1
USB 3.1 Gen 2
USB C Cable Does Not Support High-Speed Charging for The Following Devices:
Samsung Galaxy A series: A90/A80/A72/A71/A70/A52/A Quantum

Samsung Galaxy Note/S series:Note20/Note10/S21/S20/S10 Lite/S10 5G

Samsung Galaxy M/F series:M62/M51/M31s/F62

LG series:V60 ThinQ/G8 ThinQ/Wing 5G/Velvet/K92

Google series:Pixel 5/Pixel 4a/Pixel 4/Pixel 3a/Pixel 3
USB-C to USB-C cable 100W charging is your high-speed charging solution for Type-C devices. The cable has reversible USB-C connectors on both sides, fully supporting USB Type-C power transmission and data transmission between smartphones, tablets, and laptops.
Support data transfer, and the transmission speed up to 480 Mbps.

Thick tinned copper cores support 5A fast charge, charging will not damage the machine.

Special reversible USB C to USB C design, no need to distinguish reverse, simple and comfortable.
What devices use USB-C?
There are a large number of different types of devices that use USB type-C ports, whether these ports use the USB 3.1 standard or the Thunderbolt 3 standard. The following is an overview of devices that use USB-C.
Some popular devices that use USB-C cables are the Nintendo Switch, powerful laptops like MacBook Pro, and Samsung Galaxy line of phones, which has usb type c port and support usb.
Samsung Galaxy Note/S series: Note9/Note8/Note7/Note FE/S10/S9/S8

 Samsung Galaxy A series: A60/A51/A50/A42/A41/A40/A32/A31/A30/A21/A20/A12/A11/A9/A8/A02S

 Samsung Galaxy M/F series: M42/M40/M31/M30/M21/M20/M12/M11/F12/F02s/F41

Samsung Galaxy series: Tab S6/Tab S5e/ Tab Active Pro/Fold/Z Flip

 Motorola Moto G Stylus/Moto G Power/Moto G Fast/Moto G Play/Moto G50/Edge

 LG V50/V40/G7/G6/G5/V30/V20/W41/W31/W11