Apple announced a 3-in-1 wireless travel charger on January 19, 2022,  This -in-1 travel charger is designed to charge your iPhone, Apple Watch, and AirPods on the go.
The new 3-in-1 wireless travel charger features for iPhone, Apple Watch and AirPods, Just drop each device in its designated space and charging begins on contact charging three devices at the same time, you no longer have to wait for one to fully charge before charging another
Let's discuss it today
Feature
Fast wireless charging up to 15W
All ‌iPhone 12‌ and 13 models can be charged at 15W using ‌MagSafe‌ except the ‌iPhone 12‌/13 mini
Compatible with any MagSafe enabled iPhone

Charging your iPhone, Apple Watch, and AirPods/AirPods Pro at the same time

Easily charge all your everyday accessories in one central location

Includes a USB-C cable, carrying case, and wall adapter
Up to 5W Power Charger for AirPods and Apple Watch, up to 30W Power USB-C Wall Adapter.
PS: Hyphen-X 100W USB-C GaN 4 ports wall charger is a good choices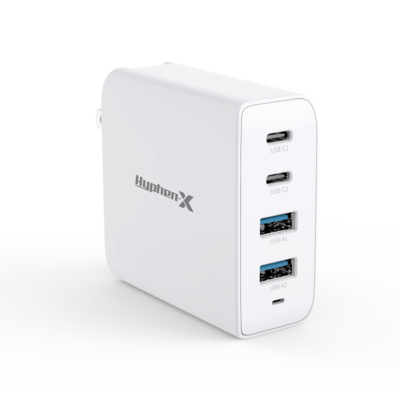 Tech Specs
Power Source: AC, USB

Length: 12.3 in. / 31.3 cm

Width: 3.2 in. / 8 cm

Height: 0.4 in. / 0.9 cm
Compatibility
iPhone models
iphone 13
iphone 13 mini 
iphone 13 pro 
iphone 13 pro max
iphone 12
iphone 12 mini
iphone 12 pro 
iphone 12 pro max
iphone 11
iphone 11 pro
iphone 11 pro max
and so on
Apple Watch Models
Apple Watch Series 7
Apple Watch Series 6
Apple Watch SE
Apple Watch Series 5
Apple Watch Series 4
Apple Watch Series 3
Apple Watch Series 2
Apple Watch Series 1
Apple Watch 1st generation
AirPods Models
AirPods Pro
AirPods (3rd generation)
AirPods with Wireless Charging Case (2nd generation)
Wireless Charging Case for AirPods
Why Wireless Charging will Take Over from Wired Charging
1) You Don't Need to Fiddle with Cables
Put your phone on the charging pad and it will start charging without doing anything else.
PS:You still need a wire to connect the charging base to the power source.
2) No Charging Port Required
Long-time to use the cable can damage the cable as well as the port, however, wireless charging does not require a cable, Furthermore,  completely waterproof and dustproof becomes possible.
3) One Wireless Charger can Charge all Qi-enabled Phones
Some people have to carry different cables and chargers when traveling. However, if all these smartphones support wireless charging, It can charge multiple smartphones instead of carrying all kinds of cables around.
4)  Avoid Putting your Security and Data at Risk.
If your device connection cable is faulty or there is any problem with your cable, it will cause an accident. But wireless charging would be safer, because once you pick it up, the charging stops.
Conclusion
Wireless charging has been around for several years and is growing in popularity. But have you ever wondered what makes wireless charging so popular? Will it replace the more traditional wired approach?