GaN 100w Fast Charger with 5A Cable|Hyphen-X
GaN 100w fast charger, with 6.56 feet 5A cable, using GaN technology to support fast charging, 2 USB A and 2 USB C port, you can charge the device at the same time.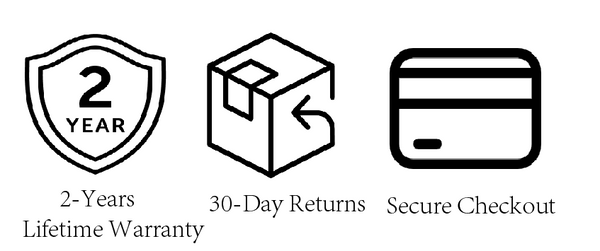 Exclusive technology intelligently delivers optimal charging power to fast charge your devices based on the number and type of connected devices.
*GaN Tech

*All ports support fast charge

*Both USB-C output max 100W

*Both USB-A output max 30W

*Foldable wall plug
Hyphen-X is nicely designed to support most of the fast-charging protocols to ensure that your device is charging at the fastest safe speed.

If 2 ports are not enough for you,4 ports may be. Fast charge up to 4 devices at the same time – from earbuds to phones, to tablets and laptops.

If you travel with several devices and find yourself struggling to keep everything charged and organized, this may solve your problem.
USB C to USB C Cable 5A Fast Charging
USB-C to USB-C cable 100W charging is your high-speed charging solution for Type-C devices. The cable has reversible USB-C connectors on both sides, fully supporting USB Type-C power transmission and data transmission between smartphones, tablets, and laptops. At the same time, our cables are backward compatible with 100W 60W 30W 20W.


USB C to USB C Cable 2.0 support data transfer, and the transmission speed up to 480 Mbps.

Thick tinned copper cores support 

5A

 fast charge, charging will not damage the machine.

Special reversible USB C to USB C design, no need to distinguish reverse, simple and comfortable.
charger:
Laptops: MacBook Pro 16''/ MacBook Pro 15''[2016-2019]/ MacBook Pro 13''[2016-2019];MacBook Pro 13''[M1,2020]/ MacBook Air Retina 13'' [2018-2020];MacBook Air 13'' [M1,2020]/ MacBook 12'' Retina[early 2015-2017]/ Dell XPS 13 2 in 1(9365)/ Dell XPS 13 9370/ Dell XPS 15 9560/ Dell Latitude 5480; HP Spectre X360/ Spectre X2/ Spectre Folio/ Spectre-13-af001/ ELITE BOOK 830 G5/EliteBook Folio G1 12.5/ ZBOOK StudioG5 15.6/ Lenovo X1/ YOGA730 / E490/ ideapad 720s-13/ THINKPAD X390/C930 13.9/ ThinkPad X270/ ThinkPad New S2 13.3/ ThinkPad T470 ; Razer Blade Stealth 17; Huawei MateBook X Pro/ MateBook X/ MateBook13; Samsung Notebook9(950XBE)/ Chromebook Plus(XE513C24); Xiaomi Air /Surface pro 7/X and more.
Tablets: iPad Pro 12.9'' 2018/2020(3rd/4th generation)/ iPad Pro 11'' 2018/2020(1st/2nd generaion)/ iPad Pro 10.5''/ ipad 10.2-inch [2019-2020] / iPad mini 5 7.9-inch [2019] / Nintendo Switch, and more.
Phones: iPhone 13/13 Pro/13 Pro Max/12/12 Pro/12 Pro Max/12 mini/ iPhone 11/11 Pro / 11 Pro Max/iPhone XS / XS Max / XR / X / 8 Plus / 8 / Samsung Galaxy S10 / S10e / S10+ /S9 / S9+ / S8 / S8+ / Note 9 / Note 8 / Huawei P10 / Mate 9 / Mate 20X / Mate 20 Pro; LG G7 / V30+ / Nintendo Switch / Google Pixel / Pixel 3a / XL / 3 / 2XL / 2, Nexus 5X / 6P, Sony XZ2 Premium, Sony XZ3, and more.
Support Protocols:
Apple 2.4A / Samsung 5V/2A / DCP / PD 2.0/3.0 / PPS
QC 2.0/3.0/4.0+ / SCP / AFCP / FCP / MTK PE+2.0
All ports support fast charge.
----------------------------------------------------------------------------------------------------------
Cable:
-MacBook Pro 13'' 2020/2019/2018, MacBook Pro 2015/2016/2017, MacBook Air 2020/2019/2018
-iPad mini 6 2021, iPad Air 4 10.9'' 2020, iPad Pro 11''/12.9'' 2020/2018
-Samsung Galaxy S21/S21 Plus/S21 Ultra, S20/Note 20/Note 20 Ultra, Note 10/Note 10 Plus, Google Pixel 5/4/4 XL/3, LG V60 ThinQ/LG Stylo 6 and more.
-More devices with USB-C Port
Charger:
GaN 100W
Color: White
Input:100-240V~50/60Hz. 2A Max
Size: 73 x 70 x 30 mm / 2.87 x 2.75 x 1.18 in
Weight: 200g
Output:
USB-C1/USB-C2 port: 5V⎓3A , 9V⎓3A , 12V⎓3A , 15V⎓3A , 20V⎓5A 100W MAX
USB-A1/USB-A2 port: 4.5V/5A, 5V/4.5A, 9V/3A, 12V/2.5A, 20V/1.5A 30W MAX
USB-C1+USB-C2: 65W + 30W (95W)
USB-A1+USB-A2: 15W MAX
USB-C1/USB-C2+USB-A1/USB-A2: 65W + 30W (95W)
USB-C1+USB-C2+USB-A1/USB-A2: 45W +30W +18W (93W)
USB-C1/USB-C2+USB-A1+USB-A2: 65W + 7.5W +7.5W (80W)
USB-C1+USB-C2+USB-A1+USB-A2:45W +30W +7.5W+7.5W (90W)
----------------------------------------------------------------------------------------------------------
Cable:
Rated current: 5.0 A max
Supported charger: USB C Charger
Protection resistance: 56KΩ
Cable length: 6.56ft
Durability (lifetime): 13000 times
Working temperature: -25℃-80℃
Port: USB C to USB C


 Shipping Information
United States、United  Kingdom、Canada、Australia、New Zealand
Free Shipping(14-20days)
Standard Shipping(8-14days)
Expedited Shipping(5-8days)
 Japan、France、Germany、 Italy、Spain、Switzerland、SingaPore(The order less than $50)
Free Shipping(10-14 days)
Standard Shipping(8-10days)
 Japan、France、Germany, Italy、Spain、Switzerland、SingaPore(The order over $50)
Free Shipping(10-14 days)

Standard Shipping(6-8days)
Rest oF Word
Standard Shipping(10-14days)
Claiming a Warranty or Return is Easy
                 
             
        
Know if you are here because of  a "change of mind" or a defect
Check and see if your inquiry is within the '30 day money-back guarantee period, and Choose whether you would like an exchange, gift card, refund or replacement

Take a photo/video of the defect, or return your order/purchase to 
Hyphen-X
 

                       CHANGE OF MIND
           EXCHANGE 

 

        GIFT CARD   

 

 REFUND
For the shipping cost,
you can exchange your
purchase for any available Hyphen-x product(pay difference if higher value)
Receive your full order
amount as a gift card
including the full shipping fee
Recieve a refund of your
full order amount, including
the cost of shipping
Change of mind options requires the product to be returned to Hyphen-X. Contact support@hyphen-x.com for the delivery address. The cost of shipping is at your own expense. The product must be in re-sellable condition and in original packing. Please be informed that the lifetime warranty only applies to products that are still being sold on the Hyphen-X website

The refund option is not available after the 30-day money-back guarantee period
                        DEFECTIVE PRODUCT
 REPLACEMENT 

 

 

   GIFT  CARD

Receive a free replacement of your product including free shipping

 

EXCHANGE 

For the shipping cost, you can exchange your purchase for anything Hyphen-X product(pay difference if higher value)

Receive your full order amount as a gift card&get free shipping if submitted within the 30-day money-back guarantee period

 REFUND

Receive a refund of your order amount,
including the cost of shipping