87W USB-C Power Adapter Charger |Hyphen-X
87W USB-C power adapter charger after continuous optimization to prevent short circuit/overvoltage/overcurrent and internal overheating, you can charge your MacBook fast.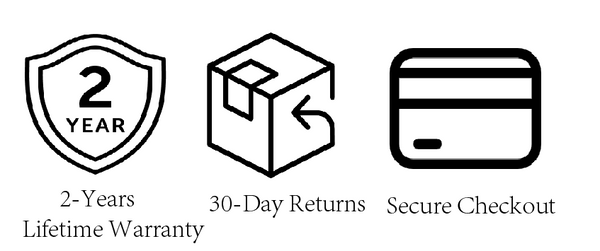 This USB-C Charger is compatible with all USB-C enabled devices, and15 inch Macbook Pro with USB-C port is recommended for optimal charging.
Confirmed by rigorous laboratory testing to withstand over 12,000 bends. Strong shielding provides superior durability and protection for internal wiring specifically designed to support the most advanced charging protocols.
Slimline body and foldable plug ensure hassle-free portability.
Laptop
MacBook (Retina, 12-inch, 2018 and later)
MacBook Air (Retina, 13-inch, 2018 and later
Macbook16 inch
Google Chromebook
Samsung TAB S3
Dell XPS
LG GT/G6/G5
Huawei MateBook X Pro/ X/ 13
ThinkpadX390/C930 13.9/ X270
HP Spectre X360
HP  Spectre X2
HP Spectre Folio
Lenovo YOGA 720, 910
Almost all Type-C devices
phone                           
iPhone 13
iPhone 13mini
iPhone 13 Pro
iPhone 13 Pro Max
iPhone 12
iPhone 12  Pro
iPhone 12 Pro Max
iPhone 12 Mini 
iPhone 11
iPhone 11 Pro
iPhone 11 Pro Max
iPhone SE(2nd Gen)
iPhone XS 
iPhone XS Max
iPhone XR 
iPhone 8
iPhone 8+
Samsung s10/s9/s8
Samsung note 10/9/8
Google pixel/pixel+
Almost all Type-C devices
Tablet
iPad Pro 11 inch
iPad 12.9 inches 2018/2020
iPad 15 inches (2016/2017/2018/2019)
iPad Air (4th Gen) / Air (3rd Gen)
iPad (8th Gen) 
iPad Mini (5th Gen)
iPad Pro
iPad Air
 Shipping Information
United States、United  Kingdom、Canada、Australia、New Zealand
Free Shipping(14-20days)
Standard Shipping(8-14days)
Expedited Shipping(5-8days)
 Japan、France、Germany、 Italy、Spain、Switzerland、SingaPore(The order less than $50)
Free Shipping(10-14 days)
Standard Shipping(8-10days)
 Japan、France、Germany, Italy、Spain、Switzerland、SingaPore(The order over $50)
Free Shipping(10-14 days)

Standard Shipping(6-8days)
Rest oF Word
Standard Shipping(10-14days)
Claiming a Warranty or Return is Easy
                 
             
        
Know if you are here because of  a "change of mind" or a defect
Check and see if your inquiry is within the '30 day money-back guarantee period, and Choose whether you would like an exchange, gift card, refund or replacement

Take a photo/video of the defect, or return your order/purchase to 
Hyphen-X
 

                       CHANGE OF MIND
           EXCHANGE 

 

        GIFT CARD   

 

 REFUND
For the shipping cost,
you can exchange your
purchase for any available Hyphen-x product(pay difference if higher value)
Receive your full order
amount as a gift card
including the full shipping fee
Recieve a refund of your
full order amount, including
the cost of shipping
Change of mind options requires the product to be returned to Hyphen-X. Contact support@hyphen-x.com for the delivery address. The cost of shipping is at your own expense. The product must be in re-sellable condition and in original packing. Please be informed that the lifetime warranty only applies to products that are still being sold on the Hyphen-X website

The refund option is not available after the 30-day money-back guarantee period
                        DEFECTIVE PRODUCT
 REPLACEMENT 

 

 

   GIFT  CARD

Receive a free replacement of your product including free shipping

 

EXCHANGE 

For the shipping cost, you can exchange your purchase for anything Hyphen-X product(pay difference if higher value)

Receive your full order amount as a gift card&get free shipping if submitted within the 30-day money-back guarantee period

 REFUND

Receive a refund of your order amount,
including the cost of shipping