What Devices Use Type C Charger?
What is Type C Charger and Benifits
Type-C Charger, likewise called USB-C, is the latest connector developed by the USB Implementers' Forum (USB-IF), a team of industry leaders within the consumer electronics community, such as Apple, Intel, Dell, and Belkin. As a number of the world's most recognized manufacturers are supporting this new technology, it is most likely to be commonly adopted. 
It's included in devices like the latest laptops, phones, and tablets,  And, it'll spread to pretty much everything that presently uses the older, bigger USB connector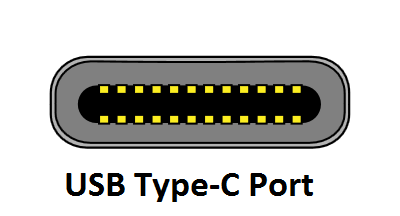 Advantages & Benefits of USB Type-C Charger
Here are the main advantages or benefits of the USB Type-C Charger
Jump To: Hyphen-x 100w USB Type C charger
1. Smaller in Size
The first advantage of a USB Type-C Charger port or plug is that it is really small in size which implies it will certainly take much less space on your devices. The size of a USB Type-C port is nearly the same as that of a micro-B USB port, however, it is much effective and innovative than a micro-B USB port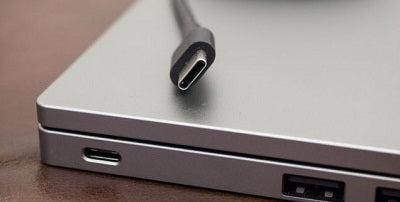 2. Reversible Plug Orientation
USB Type-C has reverse plug positioning which implies you can connect any kind of USB Type-C connector end to any one of the USB Type-C ports in your devices.
Likewise, you do not need to worry about plugging the USB Type-C connector upside or upside-down 
3. Supports Up to USB 3.1
Currently, USB Type-C supports up to the most recent USB 3.1 specification. This implies that if you have a high-speed USB Type-C port in your computer or mobile phone that you can take pleasure in date transfer quicken to 10Gbps.
Well, one point to keep in mind here is that not all USB Type-c ports are USB3.1 ready, it also depends upon the supplier underlying technology(USB2.0/USB 3.0/USB3.1)they actually implemented for the USB Type-C port in their device
4. Power Delivery (PD)
USB Type-C can supply a much higher power as compared to all various other USB Types. The maximum power output for a USB Type-C port is 100W (20V X 5A) which can be used to charge larger devices that include Laptops, Netbooks, and so on
However, it has to be kept in mind that for charging a larger device, the Device (Laptops, Netbooks, and USB Type-C Cable both should support the Power Delivery (PD) feature
5. One Cable for All
You do not need to use any kind of conversion type cables anymore and just one cable is required for connecting all your devices having USB Type-C ports.
6. Type C Charger Backward Compatible (using adapters)
If you wish to connect in your device having older USB Type in a computer with a new USB Type-C port after that you can do so by using Type A to Type C or Type A to Type C adapters as well as cables
What Device Use Type-C Charger?
Phone
Galaxy S20/S20+/S20 Ultra/Z Flip/ Note10/Note10+/Fold/S10e/S10/S10+/ Fold/Note9/S9/S9/Note8/S8/and S8+

 

iPhone 12/12 Pro/12 Pro Max/12 mini/ iPhone 11/11 Pro / 11 Pro Max/iPhone XS / XS Max / XR / X / 8 Plus / 8

Huawei P10 / Mate 9 / Mate 20X / Mate 20 Pro

LG G7 / V30+ / Nintendo Switch 

Google Pixel / Pixel 3a / XL / 3 / 2XL / 2, Nexus 5X / 6P

Sony XZ2 Premium, Sony XZ3,and mord
Laptops
 MacBook Pro 16''/ MacBook Pro 15''[2016-2019]/ MacBook Pro 13''[2016-2019]/MacBook Pro 13''[M1,2020]/ MacBook Air Retina 13'' [2018-2020]/MacBook Air 13'' [M1,2020]/ MacBook 12'' Retina[early 2015-2017]

Dell XPS 13 2 in 1(9365)/ Dell XPS 13 9370/ Dell XPS 15 9560/ Dell Latitude 5480

HP Spectre X360/ Spectre X2/ Spectre Folio/ Spectre-13-af001/ ELITE BOOK 830 G5/EliteBook Folio G1 12.5/ ZBOOK StudioG5 15.6

Lenovo X1/ YOGA730 / E490/ ideapad 720s-13/ THINKPAD X390/C930 13.9/ ThinkPad X270/ ThinkPad New S2 13.3/ ThinkPad T470 ; Razer Blade Stealth 17

Huawei MateBook X Pro/ MateBook X/ MateBook13

Samsung Notebook9(950XBE)/ Chromebook Plus(XE513C24)

Xiaomi Air /Surface pro 7/X and more
Tablets
iPad Pro 12.9'' 2018/2020(3rd/4th generation)/ iPad Pro 11'' 2018/2020(1st/2nd generaion)/ iPad Pro 10.5''/ ipad 10.2-inch [2019-2020] / iPad mini 5 7.9-inch [2019] / Nintendo Switch, and more.
USB Type-C is Taking Over
In years past, phones charged and transferred files through a Micro-USB port and cable. These days, but, it's more common to find a new standard called USB Type-C

This port technology is faster, more efficient and -- best of all -- flippable, so you can plug in your cord correctly every time.