What
 

Connector Type

 

Do I Need?

The confusion about which cables are needed for different devices is nothing new. Since all of us are now using various devices throughout the day, it can be annoying to know which charging cable is required for each device

So, here is a guide for all basic cable connector heads.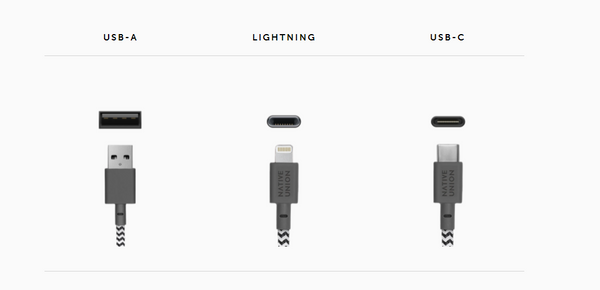 Can You Use USB-A to Lightning Cable?
USB-A is still the most common type of connector used to plug into power sources such as laptops, power-bank, wall chargers, or car chargers.
Using a USB-A to Lightning cable, you can plug the cable into the Type-A port of any power source to power any Apple device.

The USB-A  charger is much larger than the Type C, which is roughly the same size as the micro USB connector.
Supporting the New Standard
The USB-C connector supports various exciting new USB standards like USB 3.1 – which allows extremely fast data transfers of up to 10 Gbps – and USB PD, which enables power delivery.