The volume buttons on the iPhone do not work, this may be the most frustrating problem! When you press the buttons, nothing happens. It sounds like a hardware issue, but before you go to the Apple Store, there are a few things you should know something
When your iPhone's volume buttons don't work, you first need to ask yourself the following questions:
1, Can't you press the button
2, You can press the button, but nothing happens on the screen?
For the First One Situation: 
Can't you Press the Button
Use The Volume Slider In The Settings App
Go to Settings -> Sounds & Haptics, Drag the slider with your finger to adjust the ringtone volume.
Apps that play songs or videos also have a slider to adjust the volume. For example, the music app's slider is at the bottom of the screen
 go to Settings -> Accessibility -> Touch -> AssistiveTouch, This is a virtual button. This option allows you to control the volume, just like your volume buttons work normally.
For the Second Situation: You Can Press the Button, but Nothing Happens 
Ensure Your iPhone's Volume Buttons are Enabled
Go to Settings -> Sound & Haptics and open the "Change with Buttons" 
If turned off, the volume buttons only adjust the volume of content such as music and videos played on the headphones or iPhone speakers.
Please remove the phone case and press the volume buttons to check if they are working properly. Especially cheap mobile phone cases may lack touch buttons and may block the volume.
The iPhone's volume buttons may be stuck due to dust accumulation. It is recommended to soak the cotton swab in water, and then gently wipe the controller. Avoid using water directly to avoid damage to the phone.
The iPhone volume button not working issue may happen that due to a recent software update or a software bug.
Restarting the phone reloads the entire operating system helping it regain its complete functionality. 
On iPhone 6s or earlier: Hold down the home button and the power button until the Apple logo shows up on the screen.
On iPhone 7 or late:  Press the volume up button and the power button simultaneously until you see the Apple logo on the screen.
Use Control Center to Adjust Volume
Another method is to adjust the volume slider in the control center. It is very simple, you can use the volume slider to increase/decrease the sound.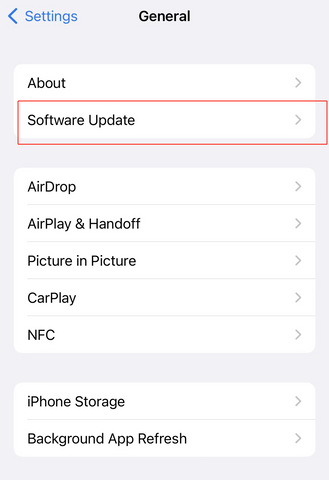 Outdated software may be the reason why the iPhone volume buttons do not work. go to "Settings"->  "General" -> "Software Update".
 For the Three Situation: Contact Apple Support
If none of these methods solves the problem that the volume buttons on the iPhone do not work, it may be a hardware problem. You can contact Apple Support and timely hardware repair will help you solve the problem.
Conclusion
 Hope these tips can make your volume buttons work normally again, and you can easily adjust the volume. If you find any trustworthy solutions, please contact us