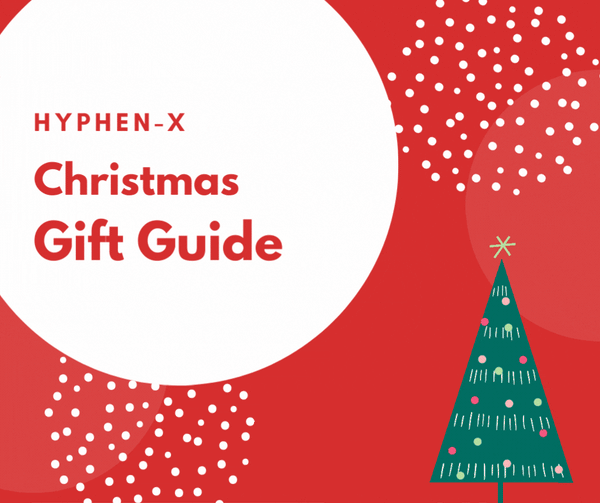 The gift-giving season is approaching and we know it can be difficult to choose a gift for your loved ones that they like, need or expect
In this season where everyone celebrates together. Hyphen-X 2021 Christmas sale is closely related to you. We offer a 10-40% discount for all products, you can get the code by participating in the store's activities
 If you missed our Black Friday weekend sale, our 2021 Christmas sale will give you even greater discounts
Hyphen-X's Christmas Gift Guide 2021
1, Christmas Gift:  GaN USB C Charger 100W PD Charger 4 Port:
For people working at home, a powerful GaN charger may just be a necessity to complete the home office. If you have someone important to you who has a lot to use on their desk, this might be a great gift. It can charge a 16-inch MacBook Pro 2021, and it can also charge two laptops and two mobile phones at the same time. The foldable plug makes it compact, perfect for anyone on the go.
2. Christmas Gift:  96W USB C Adapter for MacBook Pro

Nowadays, more and more people use laptops every day. Whether it is holidays or normal working days, we need to use computers to handle many things. We have higher requirements for chargers used by laptops. If you want to work at home or have a family One of the people who buy gifts in the office, please buy a Hyphen-X computer charger for them.

96W Laptop USB C Charger, Type C Power Adapter for 16-inch MacBook Pro/MacBook pro15/14/13 inch 2021 Dell XPS Lenovo Yoga New iPad Pro, Include 5A USB C Charge Cable(6.56ft/2M), 96w usb c power adapter offers fast charge.
 3,Christmas Aift: GaN 65W USB-C Travel Charger

Even those who like to travel in various countries around the world only want to put necessities in their backpacks, but don't want to carry chargers of various specifications.
Hyphen-X universal 65W charger suitable for iPhone 13 series, iPad and other devices, supports PD2.0/3.0/pps protocol. It is very suitable for those who travel frequently. There is US/UK/AU specification charging plugs, outputs from three ports: two Type C and one USB – charging three devices at the same time.