GaN Fast Charger

"Gallium nitride" (GaN)has been introduced to the market for a long time, but what is "gallium nitride"(GaN)? What are its advantages and how is it different from ordinary chargers? Let's chat today !
Gallium nitride is an inorganic, chemical form GaN, a compound of nitrogen and gallium, is a direct bandgap semiconductor, commonly used in light-emitting diodes since 1990.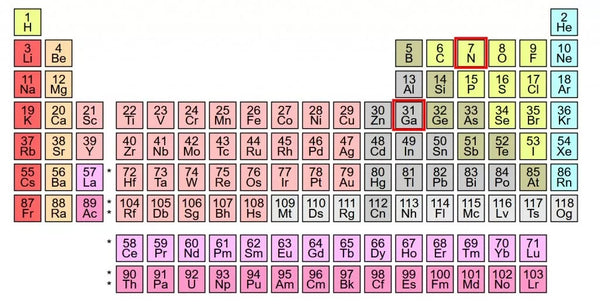 What is the Difference Between GaN and Silicon Chargers?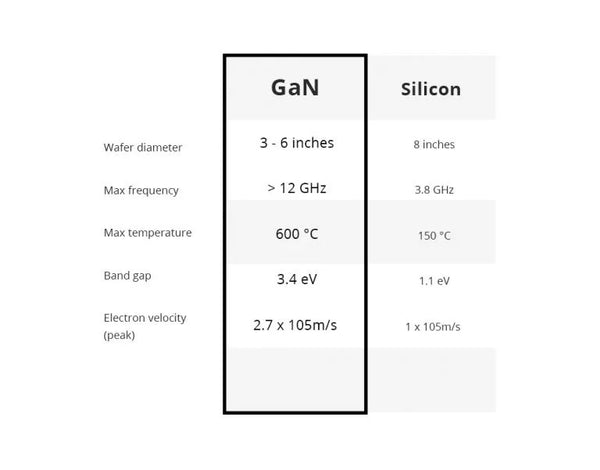 Gallium nitride (GaN) technology has a higher power density than silicon chargers and also offers better efficiency than basic USB‑C fast chargers. Gallium nitride is able to perform much greater voltages over time than silicon-- for that reason GaN fast chargers do not need as lots of components and also can be smaller
Are GaN Fast Chargers Worth the Extra Money?
Although the cost of GaN semiconductors is higher. However, the reliance on additional materials such as heat sinks, filters and circuit components is reduced. So you can save some electricity costs.
More efficient charger means less energy waste.
GaN technology will be the trend of future electronic products, and will soon be applied to more charging equipment, and has higher charging efficiency, which can charge laptop more faster and safter
GaN for New Power Supplies
Better performance
Higher frequency
Higher efficiency 
Lower cost

The Advantage of "Hyphen-X"GaN Technology 100W Charger
1.Size
Smaller

in size. No heatsink and fewer components
GaN charger plugs can be

folded for 90°

, which is not only convenient for storage, but also does not occupy space
Hyphen-X GaN fast charge has 2 USB-C port and 2 USB-A pote, which can charge 2 USB-C and 2 USB-A devices at the same time
2. Performance
Uses high-end environmental

protection and fire-proof material

, which is fire-resistant and high-temperature resistant.
Hyphen-X 100w GaN fast charger support

Apple 2.4A / Samsung 5V/2A / DCP / PD 2.0/3.0 / PPS, QC 2.0/3.0/4.0+ / SCP / AFCP / FCP / MTK PE+2.0

They are

suitable for almond all kinds of charger

 laptop, mobile phones, tablets, power bank, game machines and other devices with type-C interface
           3. Related Content
Use Apple products as an example, it takes about 1 hour and 25 minutes to charge the apple mobile phone with the Gan charger, and about 2.1 hours to charge the laptop. Compared with the ordinary charger, it greatly improves the

charging efficiency

and

shortens the charging time

Gan charger has the advantages of

high power, small volume, fast charging 
Silicon chips have become history. Gallium Nitride (GaN) has changed the fast charging of all mobile devices: mobile phones, tablets and laptops. The volume and weight are halved, and the charging speed is increased by 3 times.
The Best of GaN Charger
Hyphen-X 100w 4 ports gan usb-c wall charger-buy it now
*GaN Tech

*All ports support fast charge

*Both USB-C output max 100W

*Both USB-A output max 30W

*Foldable wall plug
GaN 100W Power Adapter USB C Travel Charger-buy it now
100W Power Delivery (PD)

Powered by Gallium Nitride (GaN) technology

Compatible with AU/EU/US/JP/EU

Highly efficient and stays cool (60ºC exterior)
With a foldable plug for easy storage
Can charge phones, tablets, and laptops
GaN Charger 65W USB C PD Fast Charger-buy it now
Charge 3 devices simultaneously and provides fully enough power to any USB-C Laptops and other devices.

35% smaller than the original Apple 61W MacBook Pro USB C Charger.

Widely Compatible with almost all USB C and USB devices.
Final Words
When the supply and the cost become reasonable, it's likely to replace the normal battery chargers and become the mainstream in the futher
You can purchase the GaNPort-65PD from this link
https://www.hyphen-x.com/collections/b/products/fast-charger-65w-usb-c-pd-wall-charger
Tags:GaN technology,mobile phone&laptop&tablet,energey-saving solution